Students
Alex
My name is Alex Feldman. I'm a sophomore, and this is my first year doing robotics. My parents both work at JPL, so I've always been interested in robots and the building of them. I love science fiction and my cats. I still have a lot to learn about robotics, but I've been helping build the robot however I can. I've been having a great time working on this year's challenge. I think our team is going to do really well.
---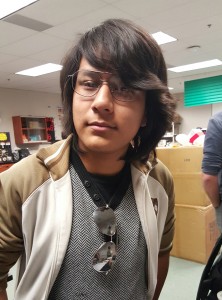 Brandon
My name is Brandon Arredondo-Cardoso. I'm a sophomore, I started robotics last year. I look forward to going to robotics meetings, they're always fun. My job on the team involves helping anyone who needs it and keeping the workspace clean. My hobbies are homework, reading (particularly sci-fi and Star Wars books), and playing video games. I love my dog, she is the light of my life. I'm very anxious about this year's competition!
---
Eli
Eli Williams refused to write his own bio. He wears nothing but black shirts with sarcastic writing, and he is very introverted. He has been doing robotics since freshman year, and is now a sophomore. He does some sort of programming that is confusing to this author. I assume he enjoys robotics, since he comes to the meetings very regularly. "I don't have good quotes," he says
---
Emily
Interests/Hobbies: Reading, Video Gaming, Writing Novels, Collecting Pocket Watches, Being Random. Grade: 12
Reason for joining FTC Robotics: I joined FTC Robotics because the idea of building a robot to do incredible actions sparked my interest.
Job on the Robotics Team: Being the Captain, my job is to learn everything I can about the process of building the robot. I also assist in building the robot.
---
Hye
My name is Hye Jeong Yun, please call me Hye because no one can say my actual name, and I've been doing robotics for three years- I'm a sophomore now. My favorite part of robotics is bonding with my team- they're like a second family to me. I'm looking forward to all our mistakes this year, and to fixing them. I like to read, play PC games, and eat food. "The heart has its reasons which reason knows nothing" – Blaise Pascal :)
---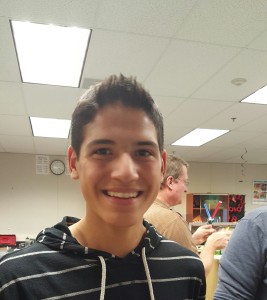 Kemyl
Kemyl Tadeo has been in robotics for five years. His job for the team is working on building and design- Kemyl wants to be a mechanical engineer after college. His main hobbies are homework and studying. In his free time, he studies. He thinks the competition this year is really difficult, but he believes the team will be able to do well. He is very dedicated to robotics.
---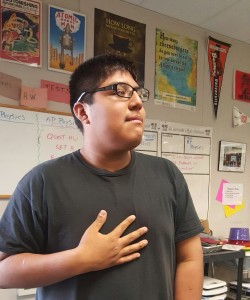 Kevin
Kevin Santiago is a sophomore, he has been doing robotics since seventh grade. He is always enthusiastic and pessimistic about coming to meetings. His job on the team is chronicling in the engineering notebook, doing wiring, making bad jokes, and telling the truth even if it hurts other people. His hobbies are reading, drawing and playing mobile games. He thinks the competition this year (2015-2016) is interesting and challenging. but when he is the only one they can depend on he would joke around and say no, but in the end will do it. Hates nothing and accepts everyone!!
---
Marirtza
I'm Maritza Arredondo-Cardoso, I'm a junior and I've been doing robotics for two years. I like to read nonfiction as well as fiction, and I walk my dog. I work on the engineering notebook, and anything else that needs to be done. I like talking with the other people in robotics, and robotics has given me a lot of new experiences. I want to be an engineer eventually. I think the competition this year will be a lot of fun.
---
Samantha
My name is Samantha Childers, I'm in tenth grade and I've been doing robotics since middle school. I'm the programmer for Suitbots, and I love all the unique challenges that FTC presents.
---
Mentors
Tom Dobson (Coach): Long time LA FTC supporter and physics teacher extraordinaire, Mr. Dobson coaches all of MHS's robotics teams, including, sometimes reluctantly, Team 4628 Suit Bots. He helps keep us organized and on schedule, provides invaluable insight into tackling game challenges, helps us keep our finances in order and our motivation strong. Mr. Dobson was the very deserving winner of the Compass Award at LA FTC Regionals during the Cascade Effect season.
---
Miriam Childers (Business Planning, Logistics): Mrs. Childers helps us understand what a business plan is, what they're used for and how to make one. In addition, she helps us arrange outreach to the local engineering community and plays an instrumental role in the logistics of running a high school robotics team.
---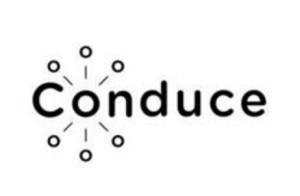 Corey Porter (Programming, Pizza): In 2012, a crack programmer was sent to mentor the Suit Bots by a military court for a crime he didn't commit. He promptly escaped from this maximum security stockade to the Monrovia High School Robotics program. Today, still wanted by the government, he survives as a Robotics Mentor of fortune. If you have a programming problem, if no one else can help, and if you can find him… maybe you can work with Corey. (He also fetches pizza when the team gets hungry.)
---
Fletcher Porter (Game Strategy, CAD): Fletcher is a mechanical engineering major at the University of California, Santa Barbara and a former four-year Suit Bot. He works in UCSB's robotics lab designing mechanical components of robots including RoboSimian and gecko-like robots. He helps the Suit Bots with game strategy and mechanical design, focusing on statistical breakdowns of the game's scoring and in-depth SolidWorks tutorials.
---
Stephanie Smith (Media, tournament sanity): Ms. Smith is paid by the government to pretend to be a robot on Mars. She helps us out with our online communication strategy, teaching us both how to use social media for effective communication and how to know whether or not people are reading what we write. In addition she provides situational awareness support at tournaments, acting as a cool head when things get hectic.
---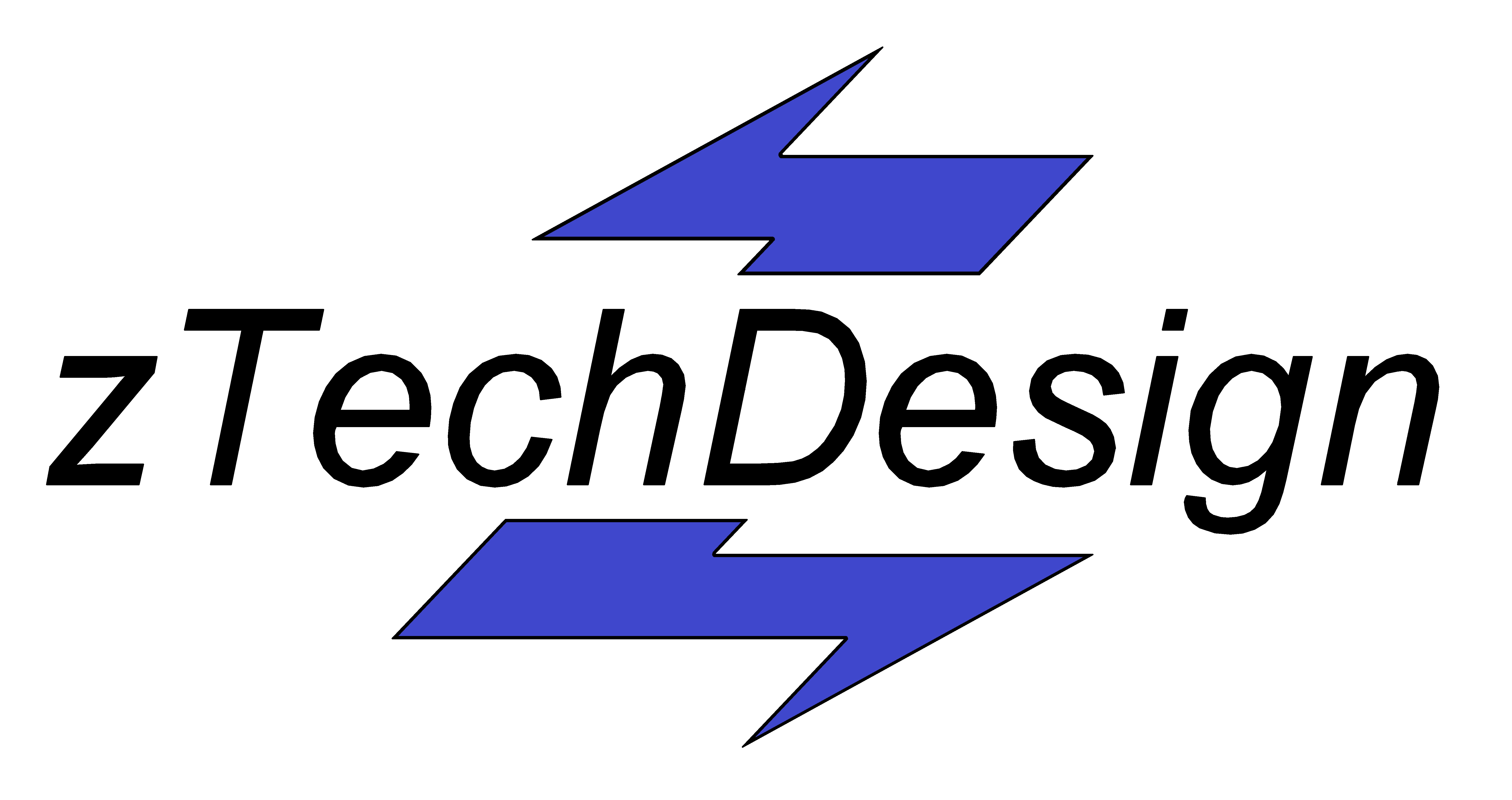 Ray Zarzaca (Mechanical Design, CAD): "Ray Ray" is an independent CAD mercenary, currently helping Caltech design high-powered telescopes. He helps us with mechanical design and component robustness as well as teaching us about the finer points of parametric design.